Description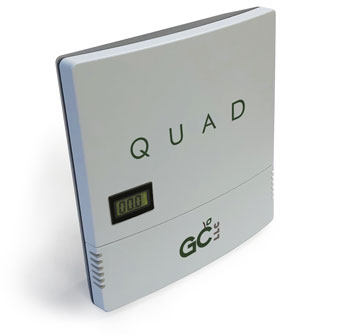 GC QUAD SENSOR
CO2 Monitoring & Control
CO2 Safety/Evacuation
Dual-Band Infrared CO2 Sensor: 0-10,000 PPM
Thermistor Temperature Sensor: 30-100°F ± 0.2°F
RH Sensor: 0-95% RH ± 1.5%
Light Sensor
Control Outputs
Multiple Sensors can run on Canbus Network
Available as CO2 Only with 75dB Audible Alarm
Interior/Exterior Room LED Visual Alarm Option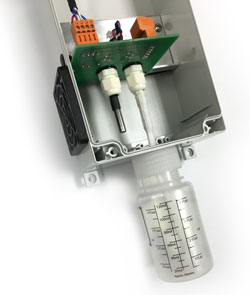 F E A T U R E S
Wet Bulb/Dry Bulb
Ranges: 30-100% RH, 32°-90°F Temperature
Accurate in High RH Applications
Multiple Sensors can run on Canbus Network
Logs to SD Card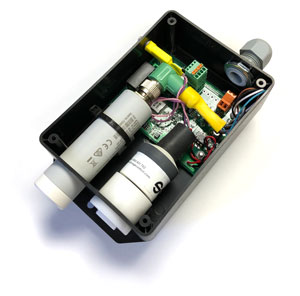 CO2/O2 DUAL SENSOR
CO2 Monitoring & Control
O2 Monitoring & Control
CO2 Safety/Evacuation
Dual-Band Infrared High Accuracy CO2 Sensor: 0-10,000 PPM
Electrochemical 5-Year O2 Sensor: 0-25%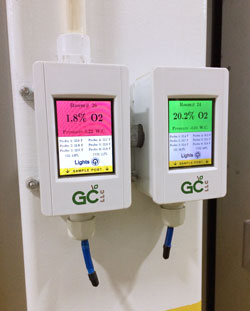 OPTIONS
Calibration Gases
Lease or Buy Sensors
Magnetic Lock Control for Dry/Cure Rooms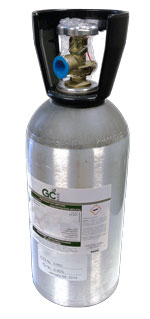 STOPLITE II
Touchscreen at Each Room
High-Resolution TFT-LCD Display
Live Room Conditions
Data Logging & Graphing
Personel Safety Protection
PoE Ethernet Connection
WD100 RELATIVE HUMIDITY SENSOR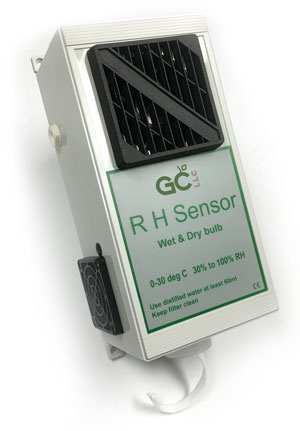 Sensing relative humidity above 95%, before now, has been just about impossible. GC is proud to introduce the latest advancement for high humidity applications.
The WD100 is the first electronic true wet bulb/dry bulb to feed true RH values to a central PLC. When coupled with the GC6000 sampling system, customers can see the true RH in a space in real time. Control can be accomplished to humidify or dehumidify. The convenient bottle holding distilled water is easily refillable to offer water to wick up to an accurate sensor. Comparative readings are simultaneously evaluated and the RH is calculated and displayed on the GC6000 screen.
These readings from either a single or multiple sensors throughout the room can be integrated into the GC6000 for real-time, multi-point room conditions, data logging, and remote/automatic triggering of required measures for carefree maintenance.