Description
CūrPod SpaceSavr showing RPC Stacks & Hinged Door Seal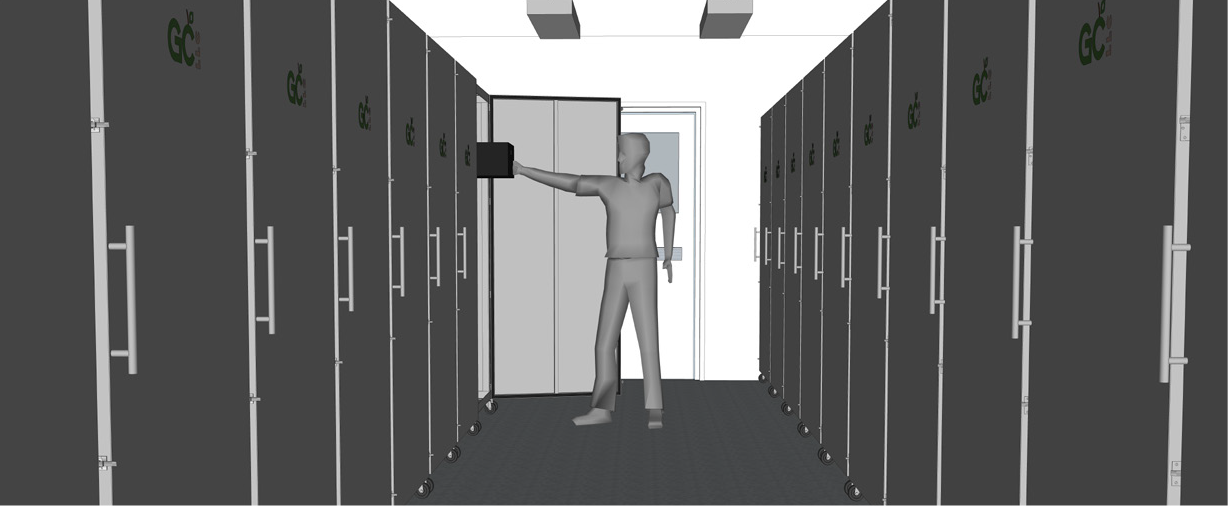 CūrPod SpaceSavr Array in Narrow Dry Room
The individual measured data is regularly collected and can be displayed on a program that runs on the PC or can be exported to Excel or other common programs. The CūrPod SpaceSavr connects to an internet cloud-based dashboard, also accessible from any device. There, multiple CūrPods can be viewed at a glance from an overview screen, with individual data and setpoint adjustment available with a click. Historical data is available for export and download, as well, to aid in record-keeping
Breakdown chlorophyll and sugars, not terpenes
More time growing; less time curing
Reduce microbial contamination
Increase average cost per pound
Easily maintain fresh drop appearance for up to 12 months
Consistent cure process
Remarkable terpene retention
F E A T U R E S
Automatic Curing
Self-Contained Control of Low O2 Atmosphere for Long Term Holding using Bottled N2 Gas
Automatic Operation & Full Data Recording
Internal Sensors for O2, CO2, RH and Temperature Hydrate Dry Product
Introduce Terpenes
Standard Size for 18 RPCs (95 lbs)
Cloud-Based Monitoring and Control
Dashboard Showing Multiple CūrPods
The CūrPod SpaceSavr System is a hermetically sealed stainless steel enclosure with a gastight sealed door and a 95 pound capacity of product in 18 standard 15.5 x 23.5 x 7.75 inch plastic crates. The vertical design and hinged door focuses on compact design, maximizing dry/cure capability in existing spaces where space is at a premium
No Guessing
No Burping
No Recordkeeping
No Labor
Automatic Operation
Full Data Recording
Each CūrPod is self-contained with built-in oxygen, carbon dioxide, temperature and relative humidity sensors with digital communications to a cloud site. Built-in control valves and blowers regulate the connected nitrogen, air, or humidity supply to accurately maintain the programmed levels.
Customize & control O2 & CO2 levels
Perfect your curing process for consistency
Preserve product with high N2 levels for up to 12 months
Stock pre-rolls for up to 12 months with fresh drop flavor

SPECIFICATIONS
MEASUREMENT & CONTROL RANGE
Oxygen: 0-25% or 0-2.5% Auto range Resolution: low range +/- 0.002% O2 Electrochemical 4-year long life sensor Carbon Dioxide: 0-50000 ppm Resolution: < 5% 0.002% >5% 0.02%
CONTROL INPUTS
Control Gases required: Nitrogen with an oxygen content lower than minimum required CA Oxygen.
Fresh Filtered Air. CO2 if required. Gas supply inlet pressure 1 to 3 Bar (15 to 50 psi )
Automatic atmosphere control with included operations.
Control Setpoints for Oxygen and CO2 adjustable to a 0.01% resolution. Gas control differentials 0.05%, CO2 add differential 0.2%. Air added for CO2 control: Air flow adjustable 0.1 to 1 L/min
Nitrogen added when Oxygen is measured high or when CO2 is high. Adjustable flow 0.2 to 2 L/min. Owner to supply N2 bottle with regulator.
Additional flow rate adjustable from controller from 100% to 1% of maximum flow over a 5 minute period.
Descant tube for Humidity Control.
OPERATION OF INTERNAL FANS
ON when control gases being added. With no gas addition, adjustable over range 1 to 5 minutes on every 5 minutes.
TEMPERATURE MEASUREMENT
Probe with a typical accuracy of 0.1°F available for measuring and recording the CūrPod temperature
PRESSURE RELIEF
The flow of correction gases into the CūrPod are automatically discharged to atmosphere through a vent.
DATA COLLECTION
O2, CO2 and temperature recorded to cloud site. CSV downloadable app or desktop web interface
LEAKTIGHTNESS
Oxygen at typically 1% in a static CūrPod (no product, no correcting gas) will remain within 1.0% O2 over a period of 24 hours.
DIMENSIONS
Standard Size: 18 x RPC crates (Typical Single RPC size: 40 x 60 x 20 cm), Approx. 95 lbs capacity 18 RPCs: 36" x 36" x 82"h (with Casters)