Description
Patented Interior Relief System with Exterior Filter
F E A T U R E S
US Patent No. 10184580
Simple Contruction
Economical and Reliable Solution
Pre-Calibrated & Easily Adjustable
Easily Serviceable
Simple 6" PVC Piping Connection
As more attention is paid to the cleanliness of flower, dry and even cure rooms, SCS has raised the bar by dictating what clean air is allowed to enter the room from a single source. Our patented SCS-CO2-SV Interior
Pressure Relief allows an operator to rest easy knowing their valuable product is safe from pests and microbials.
A fan inside a room can also evacuate on demand via a CO2 sensor input at any user-set alarm level. As a negative pressure is created by the fan, the air feeding the room is allowed to enter via the SCS-CO2-SV Pressure
Relief.
Advanced grow operations may be using low oxygen atmosphere for the flower cycle, or even low oxygen for preserving cured product. Another reason for very tight rooms is any CO2 treatment needed for disenfestation. Regardless of your needs, the SCS-CO2-SV offers an
airtight solution to save on CO2 usage, or doubles as a pressure relief valve when flushing with nitrogen gas.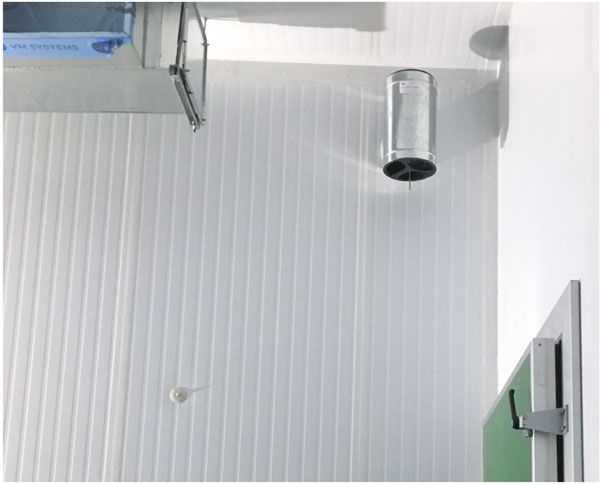 Patented Interior Relief System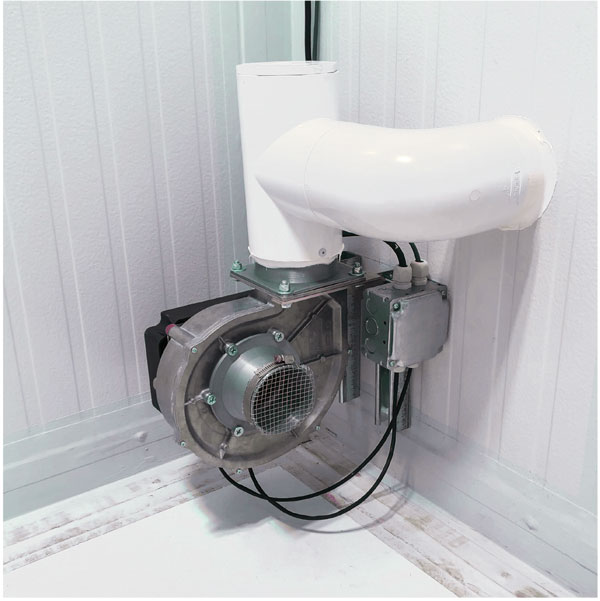 Fresh Air Blower in Grow Room
Blowers inside the rooms evacuate problematic air from the rooms to the outside, thereby allowing the GC-CO2-SV Pressure Relief Safety Valves to permit clean air to replace it from a single, controlled source. The blowers can be piped to atmosphere or to facility air filtration/treatment systems. While manual overide is always an option, CO2 sensors in the room can automatically trigger an air exchange cycle at any user-set alarm level via the CA Controller
F E A T U R E S
Works in Concert with GC CO2 Safety Valves
Economical and Reliable Solution
EC Technology
Manual or Automatic Operation via CO2 Sensors
Piped to Atmosphere or Air Treatment Systems
Installation Requirement: Schedule 40 PVC
GC CO2 Safety Valve in Dry/Cure Room